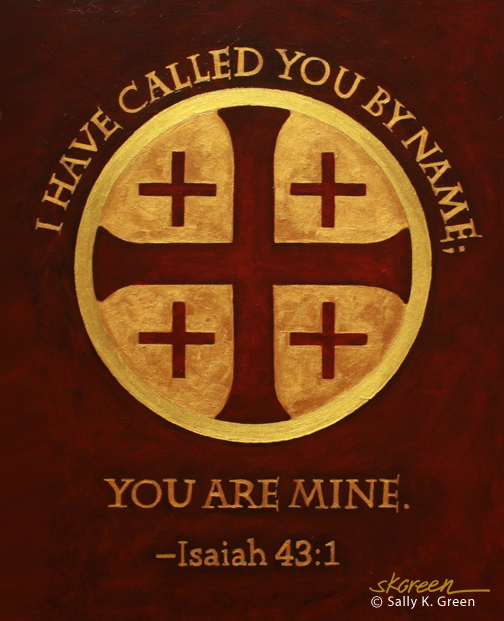 You Are Mine - Isaiah 43:1
16 X 20
acrylic on cradled birch panel

But now, thus says the Lord, who created you, Jacob, and formed you, Israel: Do not fear, for I have redeemed you; I have called you by name; you are mine.
Isaiah 43:1
---
The Jerusalem Cross consists of a large center Greek Cross with four smaller Greek crosses. Some scholars believe that the four smaller crosses represent the Four Gospels while others believe the five crosses represent the Five Sacred Wounds of Jesus.
You are Mine with lyrics on Tube You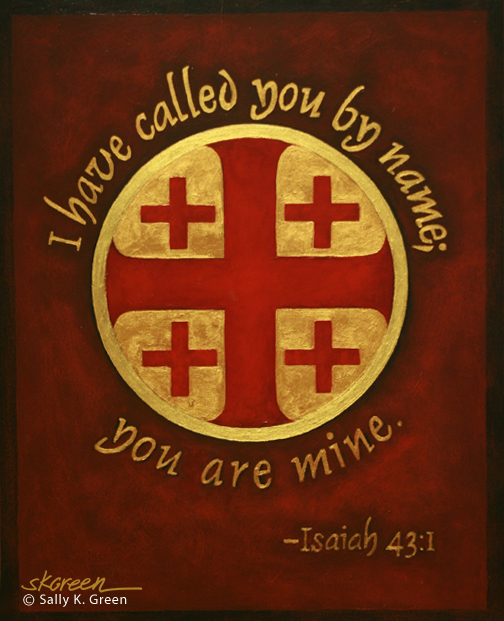 You Are Mine 2- Isaiah 43:1
16 X 20
acrylic on cradled birch panel


home | contact | about my work

Reproduction or use by permission only.