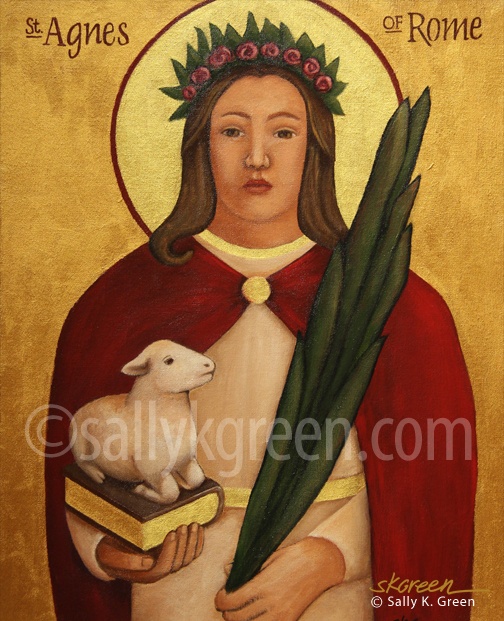 Saint Agnes of Rome
16 X 20
acrylic on canvas

Saint Agnes of Rome is one of the Saints named in the Mass. It is customary that on her feast day two lambs are brought to the Pope to be blessed.
Most often depicted in art with a lamb which represents her purity and palm leaves which indicate peace. The Bible in her hand depicts her devotion to the Word of God.
---
Video about this 12 year old girl, Saint Agnes, and why she was martyred in Rome in 304.
Feast Day: January 21st
I Sing a Song of the Saints of God