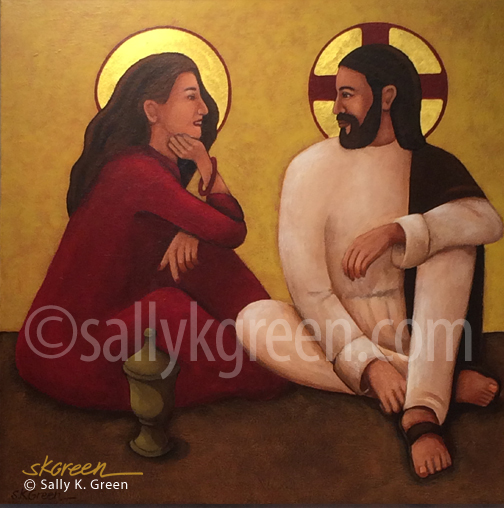 JESUS and MARY MAGDALENE

I was asked to paint Jesus and Mary engaged in an informal conversation. I instantly saw them at the beginning of Christ's ministry, seated on the ground, looking at each other, having just met.
Mary thinking, "You really are the long awaited Messiah, aren't you."
And Jesus looking back at Mary with such joy, thinking to Himself, "You really believe in me don't you."